As one commits in their mind to do the daunting task of writing a book, they must first be honest with themselves regarding the reason for doing so. Is it fame and fortune…or the desire to share a lifetime of knowledge…or just something to give to family and friends? What is your true reason? Once established, your reason will be the fuel that will bring your creation to completion.
During the process, there may be many times you will want to abandon the idea of writing your book. You will become tired, frustrated, sidetracked, and will just want to give up. Then, you'll be reminded of your reason, and your jets will become supercharged all over again.
For me, the reason was Revenge! That's right…Revenge!
Not a very pretty word, is it? Such a bitter word. True. But it is a magnificent motivator!
Revenge is that black rabbit that you pull out of the hat when one feels that injustice has been done. Painfully, there is no way to rectify the situation except through the dynamism of pen to paper. You grab your thesaurus and hunt for the fieriest words ever uttered by the Romans and Greeks, and even then, you find them to be a watered-down version of what you truly feel inside.
At this point, please permit me to enlighten you as to why I had revenge running through my veins in writing Medical Manslaughter. My husband died needlessly six years ago due to a doctor making a huge mistake! That, my friends, is the beginning and end of my story, all in one sentence!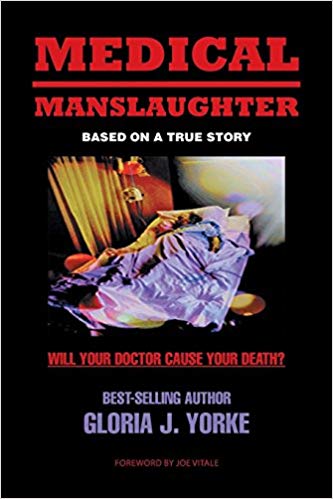 With that being said, let's continue to look at the process that I chose in writing my book. It took me over three years to write and then another year until it finally got published.
When you decide to write about a true story…one that is, let's say, grossly unacceptable…you must know that, in writing it, you will have to re-live it!  Trust me: at that time, you will NEED to remind yourself a million times about your reason, or it will never get completed.
Some writers have shared in their "how to" books the many different ways to get started: Know your ending and work backwards. Choose a title or subtitle. Have subject chapter titles selected or subject chapters half written, with no titles. The list goes on. The truth of the matter is, everyone will find their own method.
Personally, I wrestled with choosing the right title for many months. I had several chapters written and at least 25 titles listed on my tablet, of which less than three actually excited me–-but not enough to put on my cover. One morning upon awakening very early, the perfect name went through my mind, and I spoke it aloud. I loved it! I quickly grabbed my pen on the bedside and wrote it down.
It was strong. It was bold. It grabbed your attention and made you wonder what this book was going to be about. Yes, it was exactly what I was feeling. My revengeful soul was happy.
Now that I had adopted this superb title, I would try it out on friends, family, and strangers just to see their reaction. I wasn't disappointed. Their response usually started with, "Wow…!"
Many writers will tell you to dump all your words and thoughts onto the paper. Computer or hand written, that is up to you, but do it daily. They will advise that you to just write chapter after chapter of the 1st draft until you get the entire book finished. The first draft is supposes to be awful!  When you read it, you will totally agree. It is just that!
Personally, I could not follow that advice. When I sat down at the computer the next day, I just couldn't help but to re-read all that I wrote the day before. Thus the editing started, and yes, there were many days where instead of writing, I was editing what previous days produced. Using this procedure, it took me longer to get to the ending of my book, but I felt better knowing that, along the way, I was honing my writing skills. It became very apparent to me that I was rising to a higher level in my writing ability.
---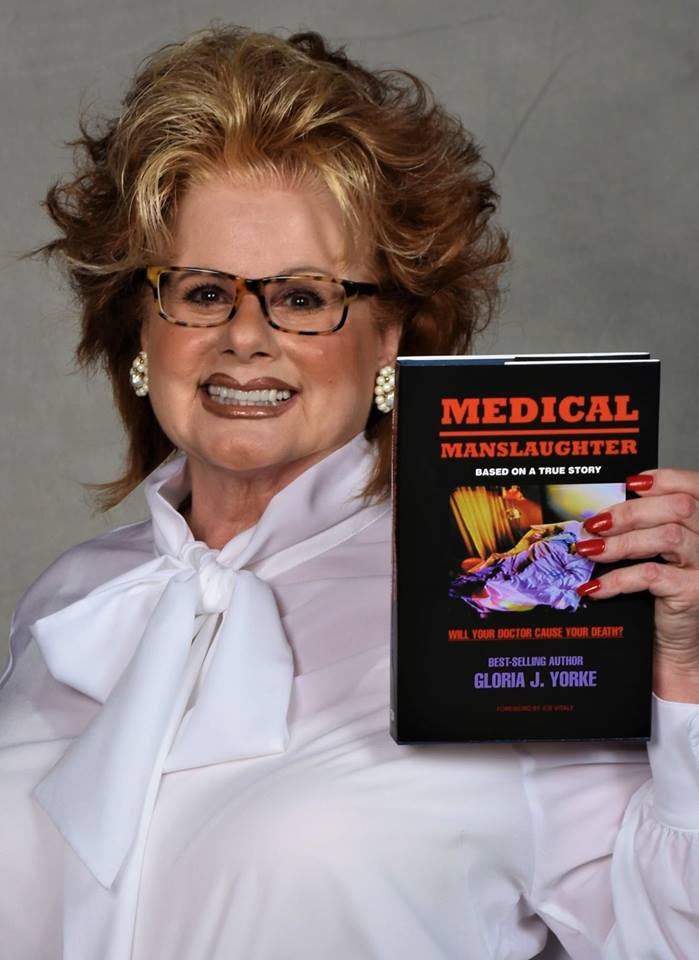 Gloria J. Yorke is a hotel sales & marketing director, journalist, and public speaker. She is co-author of the best-seller The Midas Touch: The World's Leading Experts Reveal Their Top Secrets to Winning Big in Business and Life, written along with Dr. Joe Vitale, Dan Lok, and 26 international authors. Medical Manslaughter: Will your Doctor Cause YOUR Death? is based on her true story of losing her late husband due to doctor error.
Yorke resides in a suburb of Chicago. For more information, please visit: www.gloriajyorke.us