Tiamat's Wrath, James S. A. Corey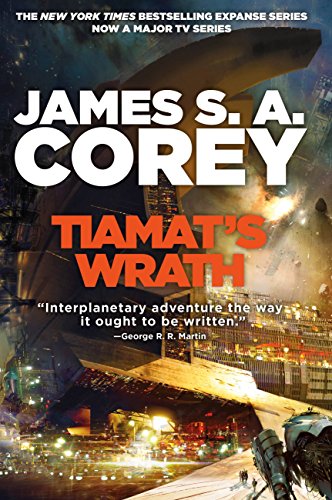 The latest and eighth book in James S. A. Corey's Expanse series, Tiamat's Wrath is obviously not a good place to start reading the series if you haven't already, but it does place you in a wonderful spot to have eight wonderful sci-fi novels to read through. That being said, spoilers ahead. Corey opens with a memorial service for the recently deceased Chrisjen Avasarala and picks up with James Holden in his new role of honored prisoner. The narrative also follows the continuing adventures of Elvi and the crew of the Rocinante–split up but are still fighting–and we find Teresa trying to keep up with her father's ambitions as well as keep a couple secrets of her own. James S. A. Corey has definitely outdone himself with this latest addition to the series.
Fall; or, Dodge in Hell, Neal Stephenson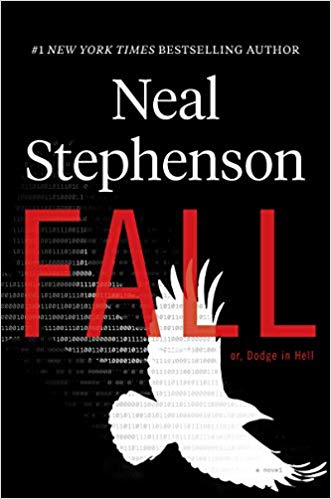 Neal Stephenson will always have a soft spot in my heart after Snow Crash, and his newest book brings a lot of the themes that I have loved for ages plus a couple new ones that are welcome additions. Fall; or, Dodge in Hell brings us into a world where Richard "Dodge" Forthrast is pronounced brain-dead, and, due to a stipulation in his will, his brain is scanned by a cryonics company, and years later, his brain is turned back on and loaded to an afterlife called Bitworld. However this wouldn't be a novel by Stephenson if it didn't have a few dark twists in store for the readers.
Velocity Weapon, Megan E. O'Keefe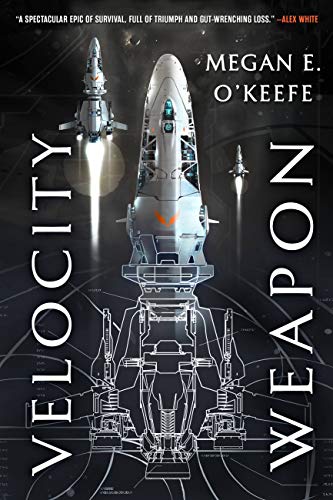 Megan E. O'Keefe has the start of a brand new series in the making: Velocity Weapon is the first book in The Protectorate series and introduces us to Sanda, who awakens from a cold sleep to find that she is missing a leg, naked, on an enemy ship that happens to be sentient and goes by the name of Bero. And to make things worse, it is 230 years in the future. O'Keefe does a fantastic job of creating a setting that is new and exciting and full of drama. This is definitely the beginning of a series that everyone will enjoy.
The Hive, Orson Scott Card and Aaron Johnston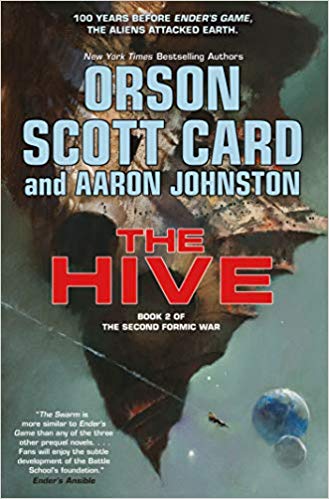 The Hive is the second book in the Second Formic War series and picks up where the first book left off–with a a humanity that just barely eked out a victory over the scout ship sent by Formic and that is now looking at a mothership preparing to invade. And if you enjoy this universe, you still have the First Formic War series, as well as all the rest in the Ender universe to enjoy.
Eve of Man, Giovanna & Tom Fletcher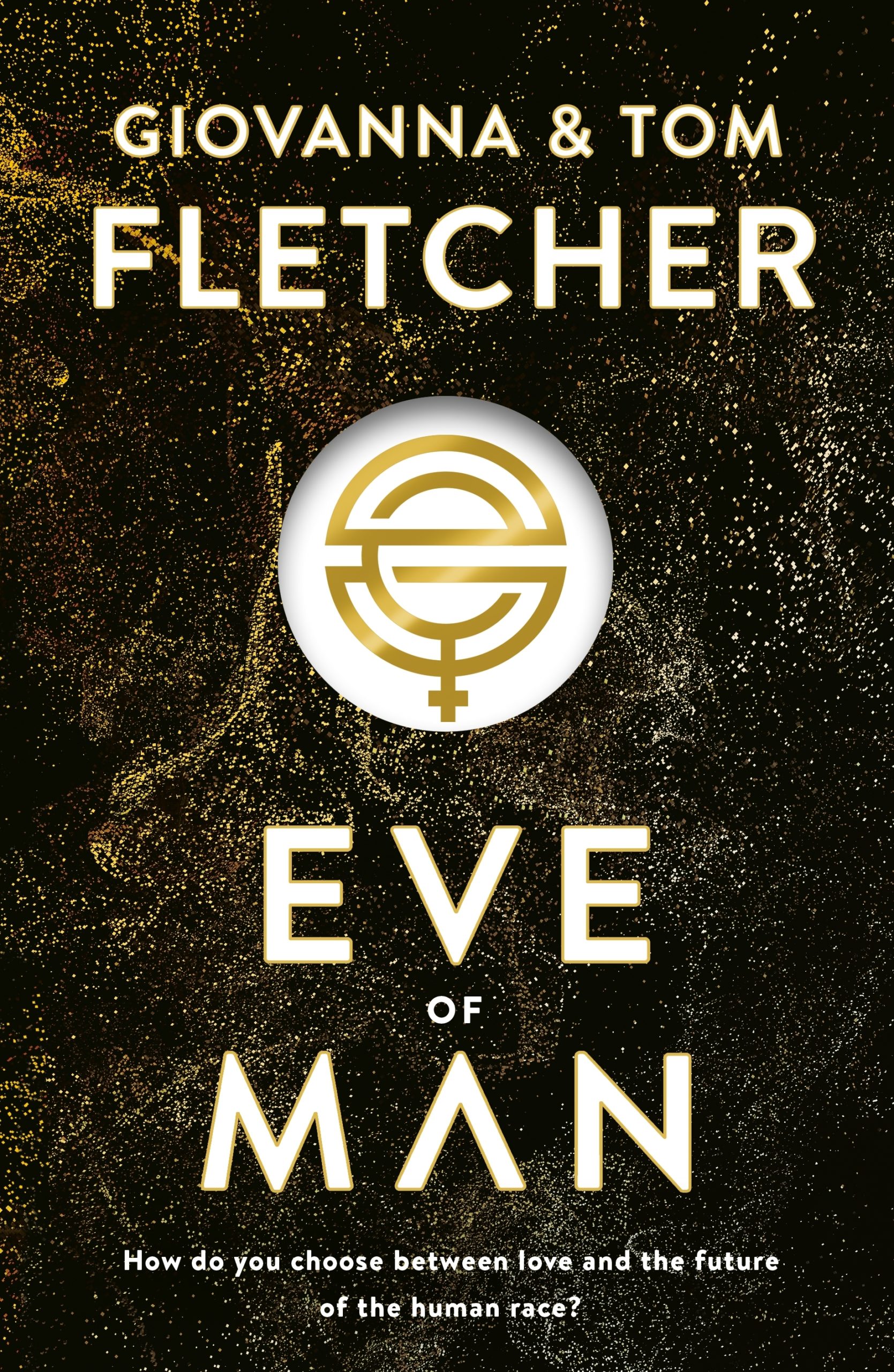 The first book written by Giovanna and Tom Fletcher as a couple, Eve of Man follows Eve, the first woman born in 50 years, who after her 16th birthday is set to meet three potential males who have been preselected for her based on their prospects as a perfect genetic match. But that all changes when she meets Bram, the boy behind her best friend. The Fletchers do an amazing job creating a realistic dystopian world where abuse of the environment has led to massive and destructive storms, people fighting in the streets, and an authoritarian control on women's rights. Equal parts believable and horrifying, this is a great start to a new series.