By Caryn Shaffer
The holiday season is upon us, which marks a particularly special time for romance novel readers. Holiday romances are released en masse, starting at the end of October and continuing through November. If you need some gentle nudging to wrap those last few gifts, or you're feeling like the Grinch and could use an infusion of extra-saccharine holiday spirit, pick up the nearest holiday-themed romance and get reading!
Did we miss one? Visit City Book Review to learn how you can send your book in for review.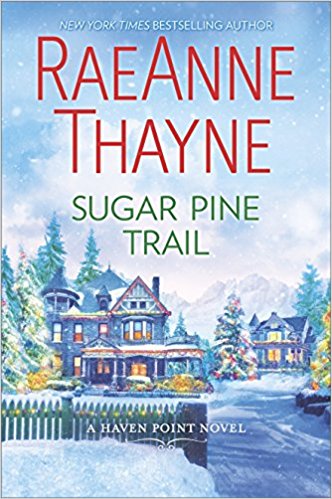 Sugar Pine Trail: A Haven Point Novel
By RaeAnne Thayne
Publisher: HQN Books
Publication date: Sept. 26, 2017
Length: 345 pages
Price: $7.99 in print
Star count: 5/5 stars
What's it about? Julia Winston is a librarian whose life could use a little excitement. She gets more than she bargains for when sexy pilot Jamie Caine rents the second floor of her house. Then, she finds two boys, Davy and Clinton, in her library. The boys' mother has disappeared, so Julia takes them in while child services finds their mother and other relatives. As the weather grows colder, Julia's home and heart grow warmer.
"Sugar Pine Trail" has everything you would want in a holiday romance novel: Adorable children, a hunky hero, festive cheer, themes of loving family, a warm atmosphere, and plenty of self-discovery. Add to that the sense that kindness toward others has its own small rewards during the holiday season. Julia and Jamie both learn not to judge a book by its cover, and it's safe to say, as with most holiday romance novels, they find their happy ending.
TL;DR: This Christmas romance is near perfect and will put you in the holiday spirit for sure.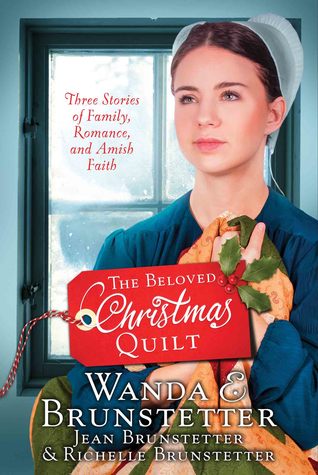 The Beloved Christmas Quilt: 3 Stories of Family, Romance and Amish Faith
By Wanda E. Brunstetter, Jean Brunstetter and Richelle Brunstetter
Publisher: Shiloh Run Press
Publish date: Sept. 1, 2017
Length: 395 pages
Price: $15.99
Star count: 2 stars
What's it about? Wanda Brunstetter, her daughter-in-law Jean and her granddaughter Richelle, write three stories about an Amish family in Pennsylvania. The unifying theme among them is a quilt, left behind by a woman who dies in the first story. The quilt is embroidered with a bit of Biblical scripture that gives the women who inherit it comfort in times of trouble.
The stories have very little to do with the holidays and almost everything to do with romanticizing the Amish way of life, which is to live simply and without technological distractions and read the Bible and pray a lot. A lot of time is spent detailing the women's domestic duties: cooking, cleaning, embroidery, childcare, etc., and the narrative becomes dull after a while.
It was a little unsettling to read about this insular community in such an idyllic way, and it doesn't matter how much research the authors of these books have done. The Amish have faced a number of issues in recent years: genetic diseases, rape, incest, child and animal abuse and environmental impacts from their farming. They are somewhat of a tourist attraction in southcentral Pennsylvania. Their simple way of life often means eschewing vaccines and other life-saving medical treatment, which is grimly detailed in one of the stories when one of the children is born deaf.
Religious-themed romance novels exist, but they're not everyone's cup of tea.
TL;DR: Don't fetishize small religious communities, no matter how much research you've done or how much their simple way of life appeals to you.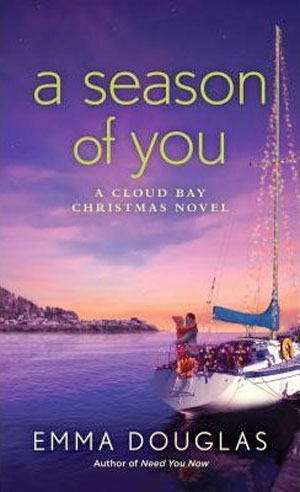 A Season of You: A Cloud Bay Novel
By Emma Douglas
Publisher: St. Martin's Paperbacks
Publish date: Oct. 3, 2017
Length: 293 pages
Price: $7.99
Star count: 3 stars
What's it about? Mina is a wannabe painter working for Cloud Bay's search and rescue, and living in the shadow of her late rock star father. Will is a whiskey maker. When Mina was younger, her husband, Adam, died in a car crash from a drunk driver, and she hadn't touched alcohol since. She's skeptical when a romance with Will ignites, and to protect herself, she decides to keep things casual through the holiday season. Little does she know, she's on her way to falling in love.
With Mina opposed to alcohol and Will afraid of the water and Mina's search and rescue job, the relationship seems doomed for failure. Will the holiday season set it on a path for success?
A Season of You is nice enough, but it feels a little haphazard, with a few loose ends. Where did Mina's dad's extra money go after he died? Why does the town's mayor have such animosity toward Mina's family? The half-told side stories derail what would be an otherwise cohesive plot.
However, the romance is sweet and the differences between the hero and heroine add strong conflict and tension.
TL;DR: Will and Mina's relationship story is good, but the details could use some work.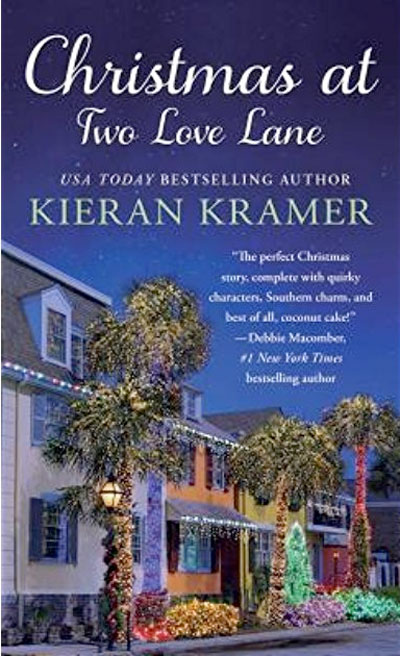 Christmas at Two Love Lane
By Kieran Kramer
Publisher: St. Martin's Paperbacks
Publish date: Oct. 3, 2017
Length: 338 pages
Price: $7.99
Star count: 4
What's it about? This romance novel, with an adorable punny title, had to grow on me a little. Deacon, who's come to Charleston to see his aunt for the holidays, is looking for love. His aunt tells him he should settle down and meet a nice woman, and she also wants him to find a Southern socialite to help her fit in with Southern society.
Macy is a matchmaker, supposedly descended from Cupid himself. She's (almost) never been wrong about a match, and she spends her days working at Two Love Lane, constructing lasting bonds between well-to-do Southern belles and gentlemen. Hijinks ensue when Deacon walks into Macy's office. He's just looking for someone to date for a short time before returning to New York. Macy isn't in the business of flings, so she conspires to find true love for him. When Deacon grows attracted to Macy, he conspires with his dates to set himself up with her.
The matchmaker-turned-match comedy of errors is a story that's been done many times before, but Christmas at Two Love Lane gives it a modern, holiday twist.
TL;DR: If you'd like a sweet, comedic romp with some Southern charm and holiday spirit, this is your novel.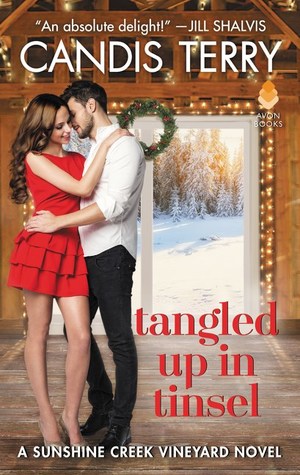 Tangled Up in Tinsel
By Candis Terry
Publisher: Avon Books
Publish date: Sept. 26, 2017
Length: 354 pages
Price: $7.99
Star count: 4 stars
What's it about? Parker Kincade is constructing and opening his own fine dining restaurant when Gabriella Montani walks through the door and offers to be his chef. The two are attracted to one another and begin a steamy, torrid, no-strings-attached fling a couple weeks before Thanksgiving.
Parker's brother, Jordan, is getting married and wants to use Parker's restaurant as his wedding venue, nearly running Parker into the ground in an effort to get the restaurant completed in time. But with Gabriella at his side, Parker begins to feel more hopeful. Both Parker and Gabriella have complicated pasts, and as they make themselves vulnerable to each other, their attachment grows. Yet, one part of Gabriella's past remains hidden and could prove to tear them apart if it comes to light.
Will the restaurant be completed on time? Will Gabriella and Parker reconcile their painful pasts and move on to a future with each other?
TL;DR: Read this one if you like your eggnog spiced with family conflict.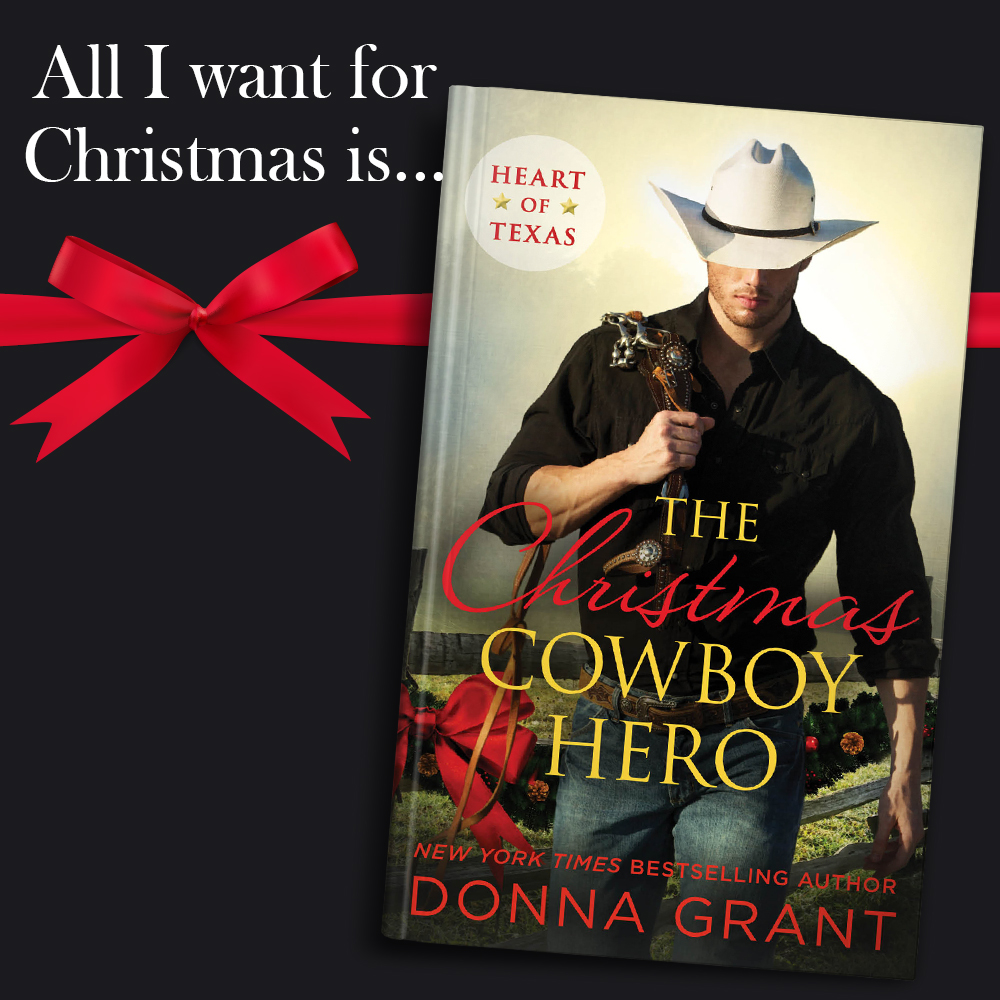 The Christmas Cowboy Hero
by Donna Grant
Publisher: St. Martin's Paperbacks
Publish date: Oct. 31, 2017
Length: 311 pages
Price: $7.99
Star count: 5
What's it about? The Christmas Cowboy Hero was an unexpected delight. Back from protecting wildlife from poachers in South Africa, retired Navy SEAL Clayton East has to run his family's ranch after his dad has a stroke. Abby Harper is a poor young woman caring for her two brothers after her mother signs over custody of them to her. When her brother, Brice, has a brush with the law after stealing some of Clayton's cattle, Clayton steps in to help him without pressing charges. Abby and Clayton have a strong attraction, but will their respective emotional baggage keep them apart?
I went into this novel with plenty of preconceived notions about stoic cowboys and insufferably infallible military veterans, but was pleasantly surprised when the hero, Clayton, was written as being emotionally vulnerable. In fact, it was how Abby and Clayton made themselves vulnerable to one another that really added something special to this story.
TL;DR: Never judge a book by its cover (or its title. Or its characters.)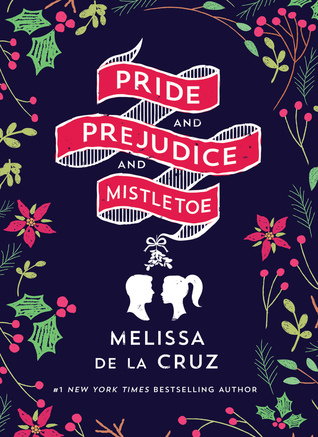 Pride and Prejudice and Mistletoe
By Melissa de la Cruz
Publisher: St. Martin's Press
Publish date: Oct. 17, 2017
Length: 225 pages
Price: $18.99
Star count: 4
What's it about? Darcy Fitzwilliam is a wealthy partner at a hedge fund in New York. She has everything she could ever want. She travels back to her home town during the holiday season because her mother has had a heart attack. While there, she reconnects with some characters from her past, and has some contentious interactions with Luke Bennett, a childhood rival.
Pride and Prejudice and Mistletoe is supposed to be a romantic, gender-flipped and modernized shadow of Jane Austen's "Pride and Prejudice." The way in which Melissa de la Cruz tells the story gives hints to its inspiring work, but "Pride and Prejudice and Mistletoe" is a whole new story entirely. Crafting the story around the holidays also puts hints of "A Christmas Carol" in the book, as Darcy finds ways to improve her personality and learns to care more about how her actions affect her friends.
TL;DR: Most Jane Austen fans, who don't take her work too seriously, will enjoy this book.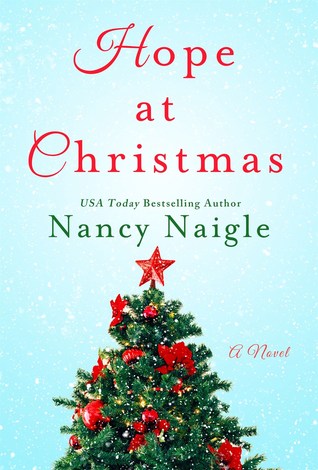 Hope at Christmas
By Nancy Naigle
Publisher: St. Martin's Griffin
Publish date: October 2017
Length: 342 pages
Price: $15.99
Star count: 4 stars
Sydney Ragsdale, freshly divorced, moves to Hopewell, North Carolina, with her daughter RayAnne in tow. Sydney has a frosty relationship with her ex, who absconded from their marriage with a woman half his age. Sydney takes a job at The Book Bea, an independent bookstore, before her new job as a graphic designer starts. She finds comfort in the store that she and her parents visited on vacation when she was a girl. Sydney eventually runs into Mac, a single dad, and they start dating. Mac and Sydney are able to connect over shared single parenthood, but Sydney is apprehensive about starting a new relationship.
The romance between Sydney and single dad Kevin MacAlea is a focus of this novel, but not a strong one. The story is about how Sydney navigates her divorce, cares for her daughter and learns to love herself.
TL;DR: "Hope at Christmas" shows that not all romance novels have to be about how people fall in love with each other.
Last year's honorable mentions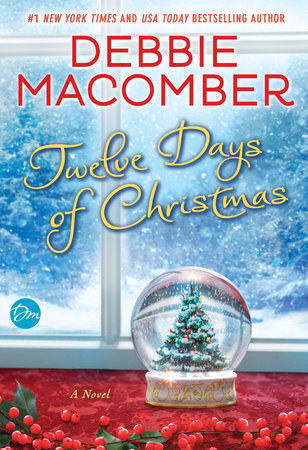 Twelve Days of Christmas by Debbie Macomber
This novel is as saccharine-sweet as the peppermint mochas the heroine, Julia, drinks by the gallon. Julia starts a blog about killing her cranky neighbor, Caine, with kindness. The blog takes off, Caine and Julia fall in love, then Caine finds out about the blog. The plot was unbelievable, but the characters were just so likable that it's easy to suspend your disbelief.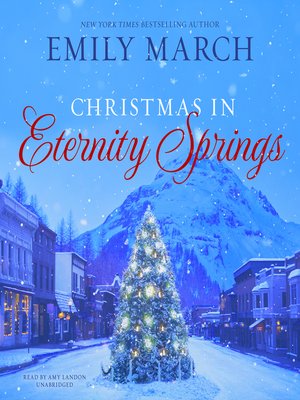 Christmas in Eternity Springs by Emily March
The plot to this novel also was unbelievable: A single dad, whose child has a deep and abiding fear of Christmas, falls in love with a woman who owns a Christmas store that sells nothing but Christmas-themed tchotchkes, books, and ornaments year-round. I didn't like this novel initially, as the story is just so outlandish, but I look back on it with a smile a year later. Distance makes the heart grow fonder, and all that.